assalamualaikum :))
hari nieh chef fatin syamimi nak masak macaronie and cheese plakk !!
dah bersedia murid muridd . ngee . masak pun sbb teringin . at first engat nk masak lasagna beef . but bla pkir susah and renyahh skit . sbb pakai oven semua . so mimi decide . nakk masak macaronie and cheese :))
okayh lets begin our class . ahahaha . badjet jee .
firstly barangg yg wajib ada macaronie laaa . okayh korang jugakk lehh guna pasta yg mcm spring tuhh . tp rasa dia xumpphh mcm macaronie . seriusly . and sila jgn guna spagetthie . sungguh xsesuaii .
then bnda kedua wajib adaa . cheese ceddar . okayhh . mimi first time guna jenama ni . xpnahh guna . rsa dia pun not bad . but slalu mimi guna jenama nie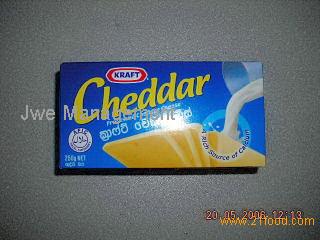 seriusly . korang gunaa laa cheddar cheese nie . utk rasa lebey terbaek . trust me !!
beli BEQA tuh pun sbb cheddar cheese kraft xdak kat tesco td =.=
bnda ketiga wajib ada susu :) xkesah la susu apa . breastmilk pun bulley :P
usually mimi guna low fat but this time adik slap bli . dia beli full cream . so my macaronie and cheese sgt la creammy . kalu guna low fat punya . leh laa cut the calories and fat skit kan ?
then untuk memudahkan korang masak . potong kecik2 cube size . so thatt . the cheese snang nk cair bla masak nnty :))
at the same time . boil the macaronie in the pot with a little of oil . function oil utk tdak membiarkan macaronie melekat sesama sendirii . hahhaa . and dont put salt please . sbb korang akan menambahkan calorie to the macaronie kalu tmbah salt .
then put a little butter . okeyh . seckup rasa . heat in a low heat . biar butter melt then baru letak susu :))
okayhh . dah mendidih susu . letak tepung gandum / tepung jagung .
skit je taw . :) then guna garpu utk kaco tepung dlm pot tuhh . sbb kita xnak bg tepung berketul . kaco smpai sebati . and ingat . low heat oke :)
okayh . lepas anda yakin aduan susu and tepung dah sebati . masukkan cheese :)
guna garpu jugak . kacau sehingga sebatii . jgn biarkan cheese berketul .
low heat jugak :)
masukkan garam seckup rasa . okayh . garam xmau bubuh pun xtaw . bcuz cheese dah ckup rasa and masin . gram ikut lidah dan rasa korang laa :)
here . ready :)) okayh , korang leh letakk jugak sayur mayur . udang . ayam . or apa apa ja . but mimi choose utk plain sbb . baru laa rasa cheese kaw kaw !!!!
here it is . my macaronie and cheese . awesomeness . but i think kalu guna cheddar cheese kraft tuh lagi sedap :))
selamat mencuba :))